Home
Bat Houses
Bee Houses
Bird Feeders
Hopper Feeders
Nectar Feeders
Oriole Feeders
Platform Feeders
Suet Feeders
Tube & Sock Feeders
Mealworm & Dish Feeders
Bird Houses
Bluebird Houses
Wren Houses
Butterfly Houses
& Feeders
Ladybug Houses
Hummingbirds
---
Jabebo Earrings
Accessories
BirdSong IdentiFlyer
---
Show Schedule
International Orders
Bird Facts
Bird Feeding
About Me
Wholesale
Contact Us
Custom Houses
Customer Feedback
Custom built Bird Houses by Mark offers you beautifully built custom made bird houses, bird feeders, bat houses and other custom crafts.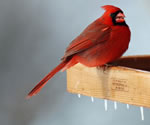 COVID-19 Virus Information. All of our Farmers market events, Garden shows and craft shows have been canceled for the foreseeable future. However, we are still manufacturing and shipping products through this website, Amazon, Etsy, Wayfair and Chewy.com. If are local to the Tulsa area you can call (918-408-5082), place an order and I can deliver or get the product to you
Retailers: Please visit our wholesale site for products that you can sell in your store BHBM-Wholesale.com
If you are looking for our soap company, Cheeky Munky Soaps, you can find us at http://www.cheekymunky.net/. We feature goats milk soaps and lotions.
All of our Bird houses, feeders, bat houses and butterfly houses are individually hand crafted from quality wood, hand painted and designed to last. No kits! Each bird house, bird feeder or bat house is custom built to your specification at the time of your order.
You can also have a bird house custom built to look like your house, your dream house, lodge, or business. Please click here for more information
My goal is to make sure you are happy and satisfied with your purchase. I put a lot of time into carefully hand crafting everything I sell and want to provide you with something that meets your needs. Please do not hesitate to ask any question you might have about any of my products or any special needs you might have.
New Products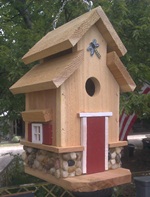 Chesapeake Bird House with River Rock Trim
---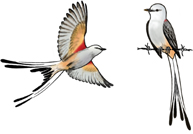 Jabebo Earrings
---
---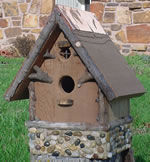 ---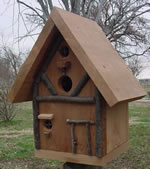 ---
Looking for a wren house? Check out our new expanding line of Decorative, yet functional, wren houses.