Home
Honey
Bat Houses
Bee Houses
Bird Feeders
Hopper Feeders
Nectar Feeders
Oriole Feeders
Platform Feeders
Suet Feeders
Tube & Sock Feeders
Bird Houses
Bluebird Houses
Wren Houses
Butterfly Houses
Crates
Ladybug Houses
Composting
---
Accessories
Hawkeye Spy Cams
BirdSong IdentiFlyer
Books, etc.
Note Cards, Journals, etc.
Wing Tips
Signs, Carvings and More
Seed, Nectar, Suet
Backyard Booklet Series
Carved Wood Products
---
International Orders
Bird Facts
Bird Feeding
Catalog
About Me
Wholesale
Contact Us
Links
Custom Houses
Customer Feedback
The most BREATHABLE continuous flow composting system in the WORLD!
For easy indoor composting,
here is an efficient and fun way to...
Minimize food waste in landfills and disposal systems
Create rich fertilizer for plants and gardens
Decrease methane gas output
Conserve resources
Introducing
*The AWARD WINNING....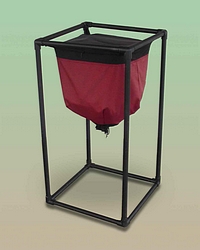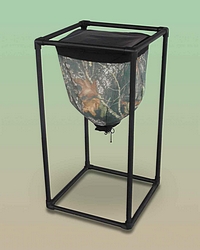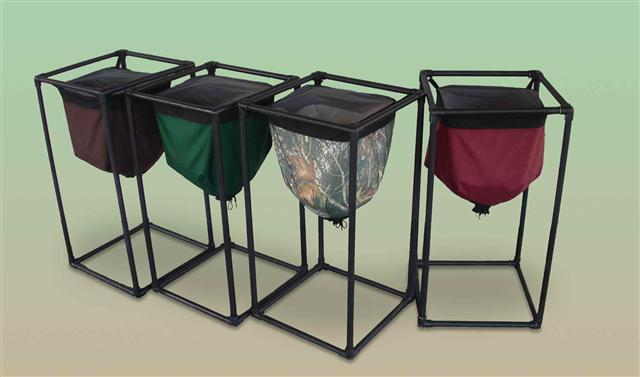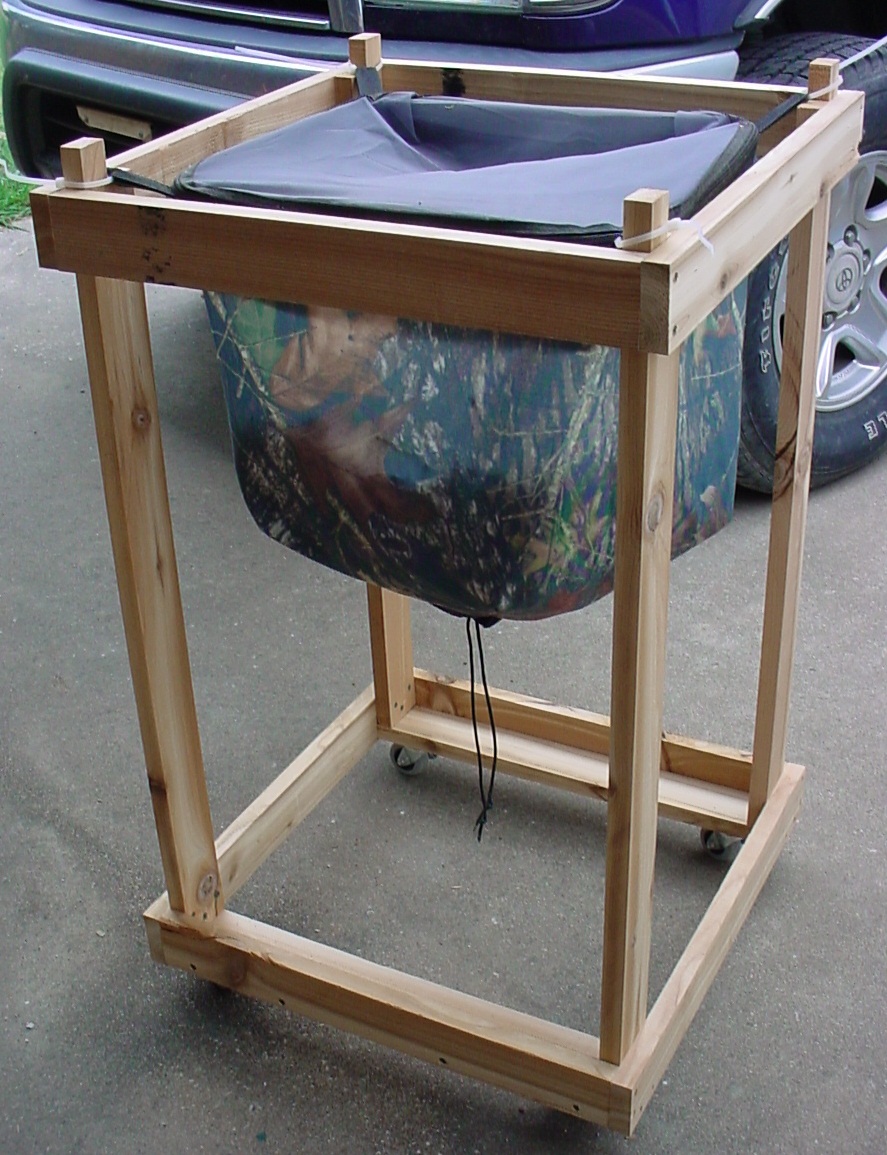 Cedar Cart for composter

There's composting...

and there's vermicomposting...

then there's Continuous Flow Vermicomposting

Vermicomposting is a type of composting in which the breakdown of food scraps is facilitated by Red Wiggler worms. Vermicomposting can be conducted indoors and is a great set-up for people who live in condos, apartments or other places where traditional outdoor composting is not an option.


Most often, vermicomposting takes place in a bin, such as a plastic recycling container. After several weeks the contents have to be separated into piles so that the resulting compost, or vermicast, can be collected for use on plants or in gardens.

This can be a time-consuming and tedious process. The Worm Inn makes this process much more efficient...

Ordering Information

There are multiple styles of bags - Three solid colors (Brown, Maroon, Hunter Green) and a camouflage design. All of the bags are the same size - approximately 25" from top to bottom, 27" from the top of the loops. The top opening is 15" by 15". The bag narrows at the bottom and the whole bag is approximately 2 cubic feet, large enough to easily sustain 3-4 lbs of worms. Each bag is made of heavy-duty Cordura and has a mesh covering. The Worm Inn can be suspended either from a sturdy shelving unit, from a laundry hamper stand at least 28" high (not included), or from our optional White PVC, Custom 5 minute, No Bend, No Stoop Stand Kit, or a Cedar cart with casters (some assembly required).
| | |
| --- | --- |
| Order Worm Composter | |
| Order PVC Stand | |
| Order Cedar Cart | |
---
Features:
Mesh covering

Zipper attachment

Available in multiple colors and patterns

Secure toggles for easy release of vermicast

Made out of durable, water-resistant material

No smell MAXIMUM air flow system

Kids LOVE it - Great for Classroom Settings

Optional Custom 5 Minute - White PVC, No Bend, No Stoop Stand Kit now available
Can go in bag
coffee filters

egg shells - pulverized and in moderation

shredded newspaper and cardboard items

fruit and vegetable waste - citrus items in moderation
Cannot go in bag
dairy products **The Worm Inn

oils and grease 2008 Award Winner-StartUp Nation

non bio-degradeable materials Category- Greenest